SERVICES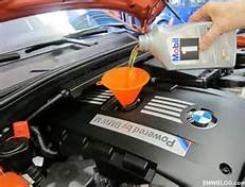 Everything from Oil Changes to Differential and Transmission Services to a Radiator Flush to a simple Lube job, David's Complete Auto & RV Repair has you covered on any Maintenance your Car or Truck may need. Have a leak? Is your Car or Truck nor performing like it should? Bring it in and we will be able to fix any problem! Specializing in Diesel and Gas Cars and Trucks . Regardless of the year, make or model vehicle you own, We can help. Bring it in or have us Tow you in for free with any major repair. Motorhomes are our specialty! Get your RV ready for the winter or Summer!

Free Brake Inspections, Free Diagnostic, Free Air Conditioning Check

Mention this ad and save $100.00 of any major repair.

Appointments Available Call: (702) 452-1086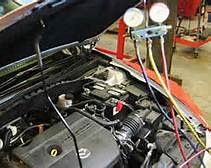 Air Conditioning Service

Usually a 30-minute service that most vehicles require approximatelyevery 3 years. We evacuate the refrigerant from your vehicle's system, test for leaks, and if good, will recharge the system, add new compressor oil and test it for proper function.

Alternators • Air Cond • Batteries • Belts & Hoses • Brakes • Carburetors • Computer • Cooling • Diesel Engines • Drive Trains • Engine Rebuilds •Emmisions • Electrical Work • Mufflers & Exhaust • Oil Changes • Scheduled Maintenance • Suspension • Shocks & Struts • StartersTires •Transmissions •Tune-Ups • Welding • Complete Automotive Repair • No Job too Big or too Small • Towing •