TRANSMISSION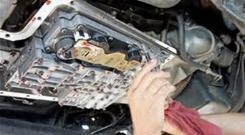 Transmission repair is a major, time consuming, and often expensive automotive repair. That is why it is so important to keep your transmission properly maintained. David's Complete Auto & RV Repair can repair or replace the transmission for you, but the most important thing we can do is regularly change your transmission fluid. This is important because over time, as your transmission wears, bits of metal from the gears will contaminate the fluid. In addition, the extreme heat generated by an automatic transmission will cause the fluid to break down. It is important to check your fluid levels every time you have your oil changed. Low fluid levels can seriously damage your transmission.

ENGINE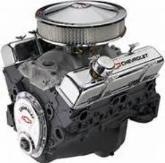 David's Complete Auto & RV Repair performs major repairs or replacements on transmissions, engines, cylinder head gaskets, timing chains, valve jobs, turbochargers, superchargers, freeze plugs, oil pumps, motor mounts, rear crankshaft seals, front crankshaft seals, harmonic balancers, flywheels, oil pan gaskets, crankshafts, front differential, rear differential and more.When an engine has failed, an engine swap may be the best solution. Used, rebuilt or new engines can be used to replace your old worn out engine.

After the replacement engine is installed, we inspect for leaks and make sure the cooling system is functioning properly. Finding the cause of engine failure helps ensure that the next engine has a better chance of lasting after the major repairs. We always inform the customer any important information that might help to keep the used engine functioning at its best life possible.


Our Cylinder head gasket jobs are done properly. After disassembly, the cylinder heads are sent to our machine shop to be checked for cracks and flatness. All repairs are done with quality parts and labor before leaving David's Complete Auto and RV Repair. We also check your vehicle's cooling system for proper functioning, and make sure all fluids are topped off and up to specifications.
We replace timing chains with the best quality parts. We check all of the guides and tensioners and will let the customer know when other components are needed.

All of our valve jobs are done with the latest machine shop technology to ensure the longest life of the job. Our mechanics are trained to handle any and all services quickly and efficiently and recommend any other repairs needed during this major job that might help save you money down the road.

We offer affordable motor repair that you can afford. We will treat your vehicle with the attention and respect it deserves. Call us to get a free estimate or come down and check us out. Call David's Complete Auto & RV today

(702) 452-1086 or (702) 431-2519